Kiplin Metals Submits Exploration Permits for the Cluff Lake Road ("CLR") Uranium Project in Saskatchewan
Satellite Image of Kiplin Mine
VANCOUVER, British Columbia, May 18, 2023 (GLOBE NEWSWIRE) — Kiplin Metals Inc. (TSX-V: KIP) (the "Company" or "Kiplin") announces the submission of exploration permits for its upcoming summer exploration program at its key Cluff Lake Road (CLR) uranium project. The permits are currently under review by the Saskatchewan Ministry of Environment for approval.
The CLR property is situated adjacent to F3 Uranium Corp.'s ("F3") (previously known as Fission 3.0) prominent Paterson Lake North (PLN) project. In November 2022, F3 uncovered the JR high-grade uranium zone, which recently reported intersections (refer to F3 press release dated February 6, 2023) in drill hole PLN22-038 of 11.0 meters averaging 4.20% triuranium octoxide, including a high-grade 4.5-meter interval averaging 9.8% U3O8. The JR uranium zone represents the newest basement-hosted uranium deposit in the Athabasca, similar to the Triple R uranium deposit owned by Fission Uranium Corp.
Kiplin's summer program, contracted to Grander Exploration, will involve geophysical surveying focused on the central part of the property. The survey will target multiple prospective areas already identified within the CLR property, including:
Three parallel (South-Southeast) conductors spanning a width of one kilometre on F3's PLN property, referred to as the North Conductor Complex, which extend onto the western part of the CLR property.
Several other magnetic lineaments within the CLR property, both parallel and intersecting the North Conductor Complex trend.
Multiple Alpha Track radon gas sensor anomalies previously completed (2017) and spectrometer radioactivity anomalies detected by the Company in 2022 (refer to Press Release, November 23, 2022). Background radioactivity readings obtained using a handheld Radiation Solutions RS-125 Super-SPEC gamma-ray spectrometer (*) range between 20-50 counts per second (cps), with over 100 anomalous boulders in the 100-500 cps range identified.
(*) The spectrometer readings provided in this news release were obtained using a handheld Radiation Solutions RS-125 Super-SPEC gamma-ray spectrometer, measuring in counts per second. It is important to note that spectrometer readings are not directly or uniformly correlated to uranium grades of the measured rock sample and should be considered as an initial indication of radioactive material presence only.
The Company believes that the CLR property's combination of multiple EM (electromagnetic) conductors, magnetic lineaments, radon gas, and radioactivity anomalies make it a highly prospective location for discovering a basement-hosted uranium deposit.
Kiplin intends to conduct its exploration activities in compliance with the strictest environmental management standards and maintain open communication with local stakeholders, including indigenous communities, throughout the permitting, exploration, and closure phases.
The Company will share updates on the progress of its permit approval and work program as information becomes available. Kiplin emphasizes that findings and observations on neighbouring properties do not guarantee the presence of similar mineralization or geological features on their properties.
Dr. Peter Born, PGeo, the designated qualified person as defined by National Instrument 43-101, is responsible for and has approved the technical information contained in this release.
About Kiplin Metals Inc.
Kiplin Metals Inc. is a mineral exploration firm dedicated to identifying and developing high-potential mineral exploration opportunities. By advancing our projects from discovery through production, we strive to create significant value for our shareholders. This comprehensive approach enables Kiplin Metals to generate outstanding shareholder returns throughout the entire mining process. This vertically integrated strategy allows Kiplin Metals to achieve exceptional shareholder value through the entire life-cycle of the mining process.
Cluff Lake Road Uranium Project. Kiplin Metals has the right to earn a one-hundred percent interest in the Cluff Lake Road Uranium Project (referred to as the "CLR Project"). The CLR Project spans approximately 531 hectares in the southwestern region of the Athabasca Basin in northern Saskatchewan, an area known for recent discoveries, including the Arrow and Triple R Uranium deposits. The CLR Project is situated 5 km east of Cluff Lake Road (Highway 955), which connects to the historic Cluff Lake Mine, a site that has produced an estimated 62,000,000 lbs of yellowcake uranium in the past.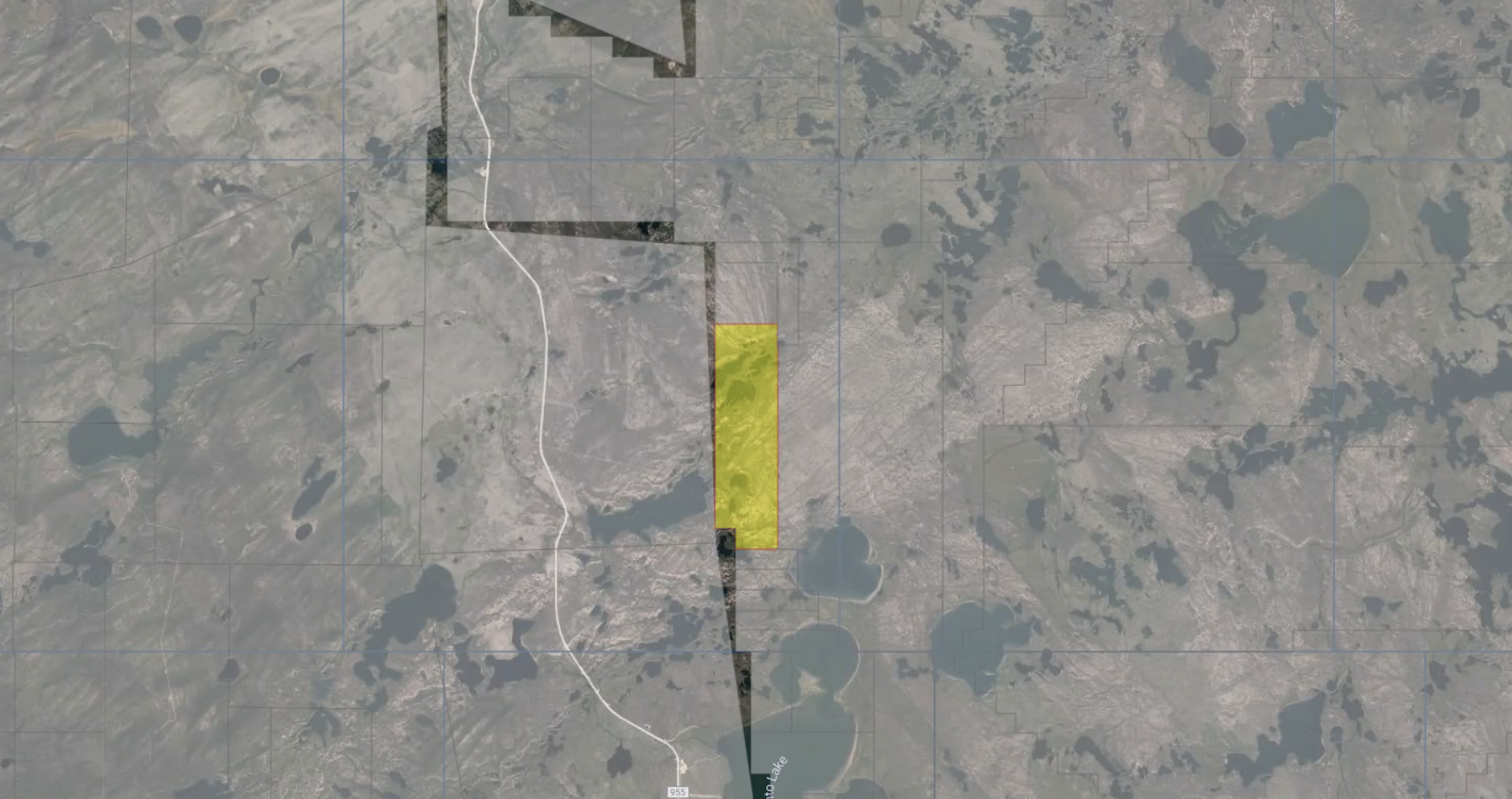 For further information, contact the Company at info@kiplinmetals.com, or visit the Company's website at www.kiplinmetals.com.
On behalf of the Board,
For further information, contact the Company at 604-622-1199.
On behalf of the Board of Directors,
"Peter Born"
Director
Neither the TSX Venture Exchange nor its Regulation Services Provider (as that term is defined in policies of the TSX Venture Exchange) accepts responsibility for the adequacy or accuracy of this release.
This news release may include forward-looking statements that are subject to risks and uncertainties. All statements within, other than statements of historical fact, are to be considered forward-looking. Although the Company believes the expectations expressed in such forward-looking statements are based on reasonable assumptions, such statements are not guarantees of future performance and actual results or developments may differ materially from those in forward-looking statements. There can be no assurances that such statements will prove accurate and, therefore, readers are advised to rely on their own evaluation of such uncertainties. We do not assume any obligation to update any forward-looking statements except as required under the applicable laws.
Contact Data
CONTACT:
Alex Zertuche
For E.S.T Office Hours, Call 1 416-477-0587
A photo accompanying this announcement is available at https://www.globenewswire.com/NewsRoom/AttachmentNg/7aefb29d-d090-4246-b59f-d3bc29e55a16
GlobeNewswire Distribution ID 8841971